If Napoleon was still at Warwick he would almost certainly be dead
But that doesn't mean he wouldn't hang out at Kelsey's.
For nearly a year in the late 1830s, the future Napoleon III lived in Leamington. Napoleon knew a good bar when he saw one but — medical evidence suggests — even if he were still a Leamington resident, he would probably be too dead to easily frequent the Kelsey's. 
---
There's a biggish house in Leam called Napoleon House. It's at 6 Clarendon Square, just down the road from the Shell garage opposite Smack (Ed. — could Napoleon visit Smack?) and, for about a year between 1838 and 1839, Prince Louis-Napoléon Bonaparte lived there.
Louis-Napoléon was third son of the really famous Napoleon's little brother. He was adept at leading unsuccessful coups, but won one by mistake in 1848 so led another against himself. He won that too and ended up in charge of France for longer than anyone since.
Rewind to the years after he fucked up his first coup, and we find Louis living in exile in London. In search of lower rent, our friendly French throne pretender consented to rent a house in North Leam (it is not known whether he secured a 44 week let, or avoided the 88 penny admin fee).
Certainly, however, Louis began a lasting French tradition for the young, loud and exiled to travel to Warwick.
Unfortunately, the eternal appeal of unsuccessful coups — as junkies everywhere know — quickly dragged Louis back to London, and then to France. The thing is, had Louis stayed in Leamington long enough to see Kelsey's, would he be a patron?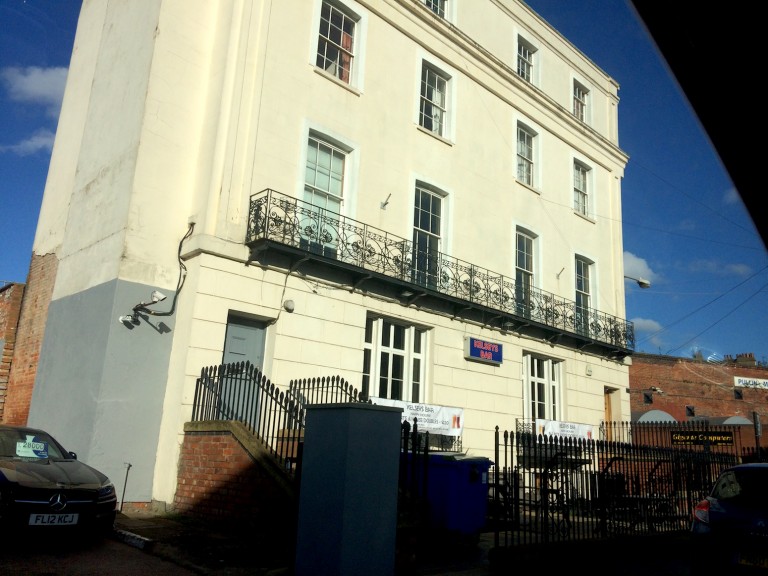 Kelsey's is a fine establishment. Few bars in Warwickshire maintain so adhesive a floor patina. Few are so ecologically minded as to shun hot water, hand dryers and glass-cleaning. Few have the confidence to employ staff without training, or to invent a potent and disgusting drink whose recipe reads like page one of the Tesco.com booze section sorted 'Price: low-high'. Few have embraced mountain-pool, in which tables feature unexpected gradients, ridges and other obstacles.  Few allow their bouncers such freedom to indulge their prejudices. Few stand so bleakly between a used car forecourt and a railway bridge. Few attract a clientele so adept at handling broken bottles in anger.
But is this the stuff of prospective emperors? Would Louis consent to attend the workshop of intoxication that is Kelsey's? Yes. Probably. Emperors are normally pretty thirsty, pretty bloodthirsty or — at the very least — pretty tasteless.
The hitch? Poor old Louis was born in 1808 and would be 207 years old at the moment. In reality, he died way back in 1873, aged 64. Although the stress of being French Emperor for some twenty years probably knocked a few decades off his life expectancy, it's unrealistic to expect him even to have lived to see his 200th birthday.
If Louis had stayed in Warwick, he would probably be quite profoundly dead.
But would that preclude him from patronising Kelsey's? I think not. The joy of Kelsey's — the very reason any of us make repeat visits to such an overwhelming shit-hole — is that being dead, practically dead or just about dead to the world isn't really a problem there.
Pass out on a pool table anywhere else and you'll be asked to leave. At Kelsey's a short rude chap with a walkie-talkie will poke you in the eye, tell you to stand the fuck up and start shouting at someone else.
Piss on a girl's leg in the smoking area? Instead of being arrested, expect a stern talking to. Throw up in a glass? Give it to the barman when he comes round for glasses. Break the glass? No one notices. Break a friend's nose? Still no one notices.
There's nothing conventionally nice about Kelsey's. The eternal, and only, appeal of the place is that it's the one bar where you probably could spend an evening talking to a dead European emperor. In fact, you probably have spent an evening talking to a dead European emperor there.