Lecturer overstates difficulty of content
Law professor consistently overstates the difficulty of the content of his lectures.
The 54-year-old Law professor regularly warns students that failing to understand what was covered last week will lead them to fail their degrees. 'That was the easiest iteration of the concept,' said Jenkins, 'so if you found that difficult, you're really, really fucked'.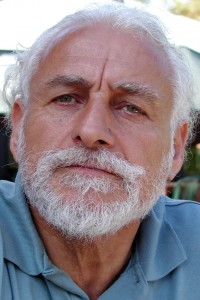 Finding his professor's lecturing techniques distracting, second year Law student and previous high achiever Jacob Kent told reporters that he doesn't understand why his professor exaggerates so much. 'If he wasn't impressing a weird fear of the subject deep in my psyche, I might actually be able to understand the material,' said Kent, 'instead, I sit there questioning major life decisions and browsing Twitter for 55 minutes'.
Sources confirm that professors who understate the difficulty of their subject material are just as emotionally abusive. 'One of my professors, Elizabeth Plant, soliloquises at 100mph about complex maths and laughs to herself,' a concerned first year Maths student told reporters, 'God help us all for the summer exam'. At press time, Jenkins and Plant were observed scribbling down tactics to drain the ambition from next year's students in the faculty lounge.