Which Smiths track is your degree classification?
The question that has been bothering you since it was asked a few seconds ago.
By now, the question will have been bugging you all for the best part of a minute, it's high time the debate was definitively settled.
The Smiths, those macabre Mancunians of the 80s, are the go-to idols of any well-spoken kid who decides to wander away from the straight-and-narrow path of monotonous pop into the ironically well-chartered world of 'indie' music. With good reason too; their idiosyncratic and sardonic lyrics seem to have captured every emotion on the available spectrum, provided of course that the spectrum starts at disappointment and ends at depression.
By some accident of history, a great number of Smiths fans have drifted into higher education, wherein most of them have at some point experienced the array of feelings underlying each of their record box gems. At no point in the university experience are feelings quite as heightened as when results are released – that perilous moment when you discover whether your nights of modafinil and early-modern history textbooks have overcome your nights of ketamine and trap music to the extent that you can scrape a 2:1 and justify your existence to a potential employer.
Hence, the only logical option unfulfilled is to finally determine which song amongst The Smiths' four album repertoire best corresponds to your degree classification.
1:1 – You've got everything now.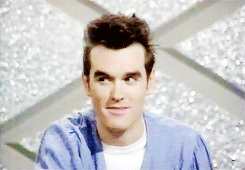 A free walk into a graduate scheme, a jump up a tier in the university system for a masters, the opportunity to hear your nan brag to all and sundry of your achievements… you really do have everything now. And likely you've earned it, yet at what cost? "I've seen you smile, but I've never really heard you laugh". The stress of burying yourself in books for the last three years at the cost of friends, hobbies, and quite probably hygiene, has no doubt left you more of an exhausted rag than the well-oiled corporate machine you wished yourself to be as you turned down every term 3 notification. That's not to sound bitter about first class honours students, although, that said, "I never did like your face".
2:1 – A rush and a push and the land is ours.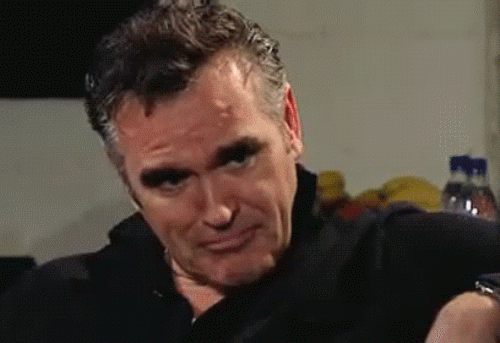 "There's too much caffeine in your bloodstream, and a lack of real spice in your life", all the same, you just about made it over the finish line that for no real discernible reason doubles your employability. Sure, you can't go through "the pain and the strain all over again" of your pro-plus fuelled cramming stints, but the land, it seems the land is finally yours, you've conquered a decent grade.
2:2 – What difference does it make?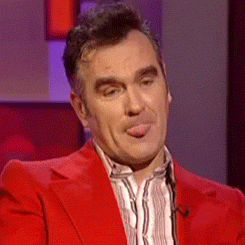 "All men have secrets and here is mine, so let it be known". The following sentences depend then on the audience. If you are justifying a 2:2 to your family, then it is time to admit that the three years of inexorably racking up and insurmountable debt pile were spent covertly tending the needs of the sick and needy in your university town, too much so to focus on your secondary and materialist degree. Alternatively, you may be spelling out the truth to your friends that "the devil will find work for idle hands to do". Yet work here is generally taken not to mean labour, but Rimbaud's definition of a poets 'work', namely, depravity, idleness, and vice. The only difference is, you're not a poet, you're a mainstream club crawler desperately seeking a few grams and a nice rash in the morning. "But no more apologies", after all, what difference does it make?
3rd – I know it's over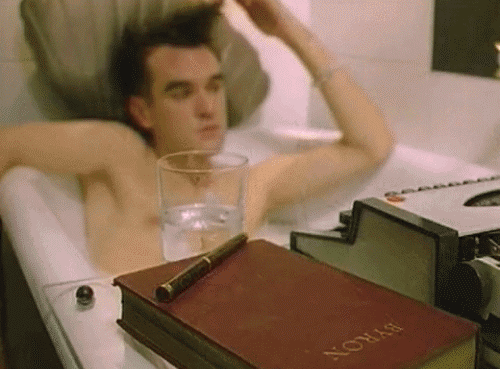 "Oh mother, I can feel the soil falling over my head". But fear not, there are always fairly mundane entry-level jobs for third class honours students, "I don't know where else I can go". The trouble is, three years once felt like a long time to you, however, when you lose your mornings to hangovers, your evenings to pre-drinks, your nights to cheesy chips, and your days off to recovering in an unwashed onesie chain watching Gossip Girl, then it'll all be over "before it really began". "But if you're so clever", why haven't Asda asked you back for an interview? "And if you're so funny", why are your friends turning down your 'town' plans for their slicker's socials? "And if you're so very good looking" … actually, then fear not, a third will be fine, one of the merits of liberal feminism is that both genders have the chance to marry a high-flyer.
Fail – Back to the old house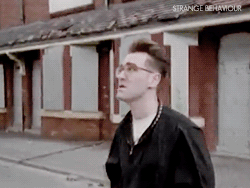 "I would rather not go, back to the old house", and with good reason too, you're going to have to justify £40k of debt to your already suspicious parents who are convinced that their darling child was not so inept as to fail on account of any problem of comprehension. However, back to the old house you will have to go, whilst you file every application to every A-level only role and sit around contemplating whether your voyage of 'self-discovery' was really worth it.