Fresher steals traffic cone, becomes public enemy № 1
Engineering fresher Carl Ling is undergoing investigation following allegations of cone theft.
The incident was reported by a group of students who spotted Car Ling in the early hours of the morning dressed as a can of beer after an alcohol themed Pop circle.
Said accused has since been bought in for questioning since the well known Coney McConeface was abducted near the Piazza. The cone was a well known landmark used to warn passers by not to tread on a wobbly floor tile.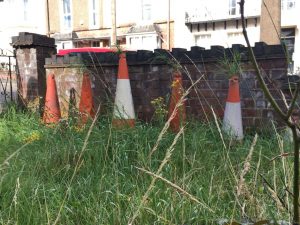 Since then, rumours of an increase in sprained ankles and broken legs due to this unorganised chaos across campus have spread. Further rumours have circulated that this is not Ling's first crime, as this follows a wave of recent cone related crime reported on campus.
When we contacted, a university spokesperson said, "Warwick holds a high esteem for koans. Therefore, we take a strict zero tolerance policy on cone theft. Cones are an integral part of society. Without them the whole student body feels uneasy and simply cannot go about their daily lives. We will get to the bottom of this and justice will be served. This is the duty of the university to the students."
Hopefully this wave of cone hysteria will soon be stamped down and the student body can rebuild our shattered pieces. A vigil will be held for those who suffered severe injuries at the loss of this much needed cone.