Arts Centre Car Park: a popular dogging spot?
It's the question on all our lips: where's best in Warwick for good bit of dogging?
I think I asked my somewhat bemused residential tutor that very question shortly after moving my bags into halls. Naturally, although he seemed to belong to the appropriately spotty subtype to have a penchant for a public car fuck, he had no idea.
Fortunately for us all, evidence has emerged to suggest that Warwick is by no means devoid of doggers. So where do our friendly old fogeys meet? Some quiet corner of Westwood? Somewhere secluded and woody?
Nope. Apparently, the doggers' point of preference lies at the very centre of campus, nestled amongst treetops and Oculuses: the top level of the Arts Centre car park.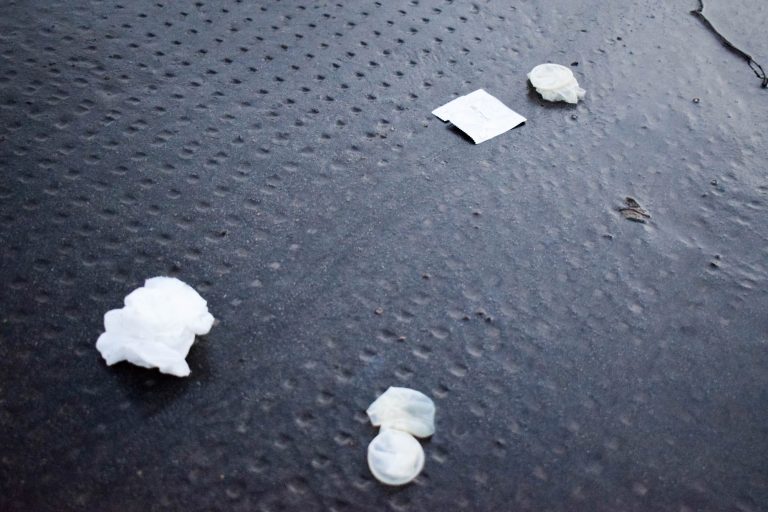 Our talented photojournalist failed, quite miserably, to catch the protagonists in the act. However, when said snapper returned to his cell at Hoar HQ, he gave us these terrible photographs of used condoms.
These, I should like to add, are the sort of lovely pictures our friends in real student journalism just don't let you see. You're welcome.